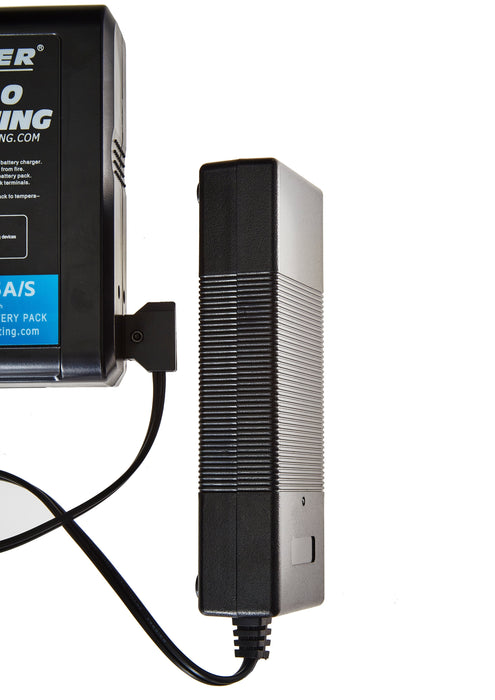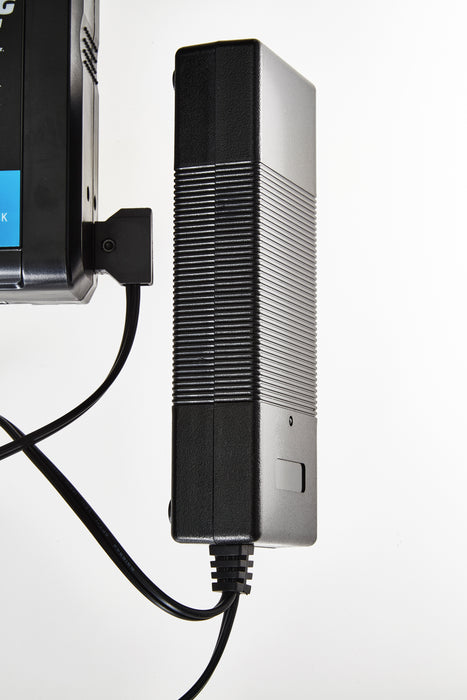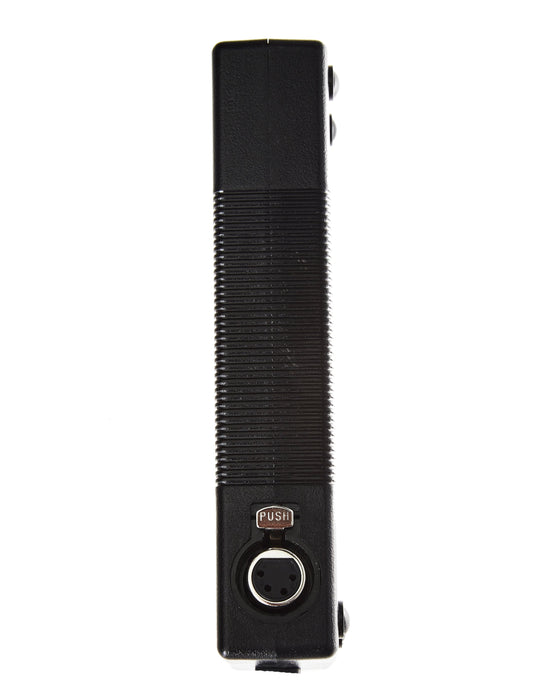 2 Channel D-Tap Travel Charger for V Mount & Gold Mount Batteries
Please give us 3-5 business days to ship your product
Highlights (Charger Only)
Charges up to two batteries
Up to 2 Amps of Simultaneous Charge
AC Cable Included 

(US Plug)
Charger Details
Our Comer travel charger is perfect for all of our D&O Lighting Comer Gold Mount and V Mount batteries with D Tap inputs such as Red One MX, F3 FS700, 5D2, 5D3, D3, D800, and D700 with 4 pin XLR.
Specifications
Input: AC 100-240V, 47-63Hz
Output: 16.8V
Charge Current: 1.0A x 2
Product Dimensions: 4.9 x 2.8 x 1.4" (125 x72 x 36 mm )
Product Weight: 1.51lb (.68 kg)
Included in Package
D-Tap Charger
AC Cable 

(US Plug)
One-Year Warranty
D&O Lighting warrants its products against defects from manufactured materials for a period of one (1) year. During this period, D&O Lighting will repair or replace a defective unit without charge to the customer for manufacturing-related defects. The warranty does not cover replacement or repair of units that are defective as a result of the customer's mishandling or mistreatment leading to product's damage. Warranty becomes void after one (1) year after purchase date. Our one (1) year Warranty is not transferable, and not renewable. Customer agrees that warranty comes as part of the purchase and can not be extended for any reason beyond one (1) year from purchase date.
Broken plug
One of the d tap plugs arrived broken. The broken piece was not in the package. This shows that the unit was sent damaged. I called in and explained the problem and didn't get a response. The unit worked ok but more time should be spent in checking the equipment before shipping.
Travel charger
no problems so far In using this item to charge your 95Wh battery that you sell. I don't mind the two charging dangle wire plugs coming from it.
2 Channel D-Tap Travel Charger for V-Mount & Gold Mount Batteries
Great Product!!!!
Great travel charger! If you are in the need of a dual d-tap v mount charger this is the best one on the market. Well made and a company that stands behind it's products.