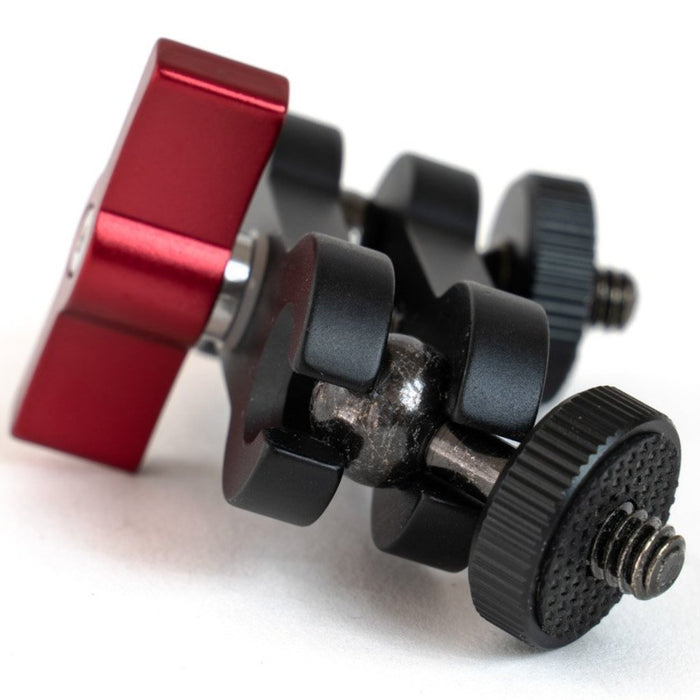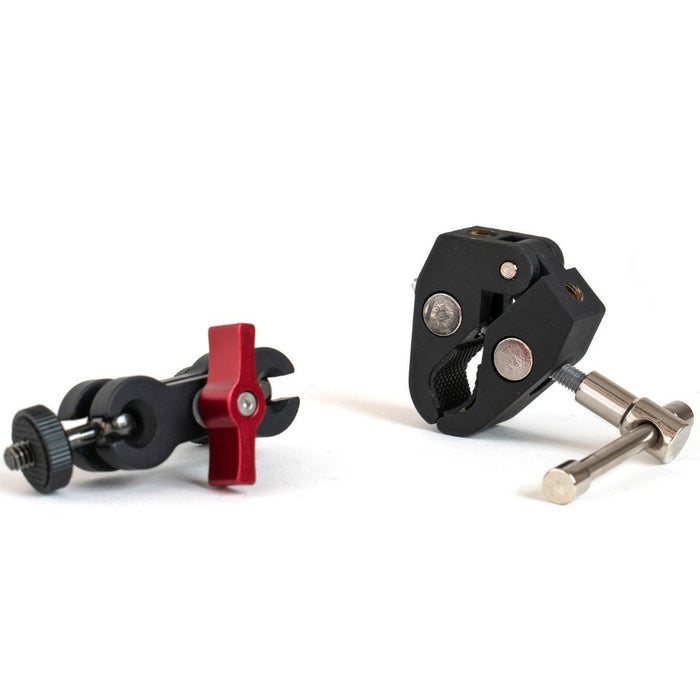 D&O Lighting Super Clamp Mount Flex Arm
Highlights
Double ballhead with a clamp at the bottom, 1/4th" screw at the top.
It can mount LED Lights and monitors via the 1/4th" screw at the top. The clamp at the bottom can lock to a stand, a pole, or a edge.
Omnidirectional motion.
Optimal load: 1.21kg / 2.67lbs
Double Ballhead Details
Our D&O Lighting super sturdy and durable Double Ballhead Mounts are detachable from the unit and can be used interchangeably with anything with a 1/4th" screw mount on it.
Super Clamp Details
Our D&O Lighting super sturdy and durable Super Clamp has a 1/4th," as well as a 3/8" screw mount on it. It 
Specifications
Dimensions (IN): 3.74" (D) x 3.35" (W) x 0.98" (H)
Maximum Opening Diameter: 1.97"
Materials: Lightweight Aluminum Alloy, Stainless Steel
Weight: 7.05 oz.
Color: Black & Red
Compatible with GoPro, Ronin M, Ronin MX, Freefly MOVI
Included in Package
Two-Year Warranty
D&O Lighting warrants its products against defects from manufactured materials for a period of one (1) years. During this period, D&O Lighting will repair or replace a defective unit without charge to the customer for manufacturing-related defects. The warranty does not cover replacement or repair of units that are defective as a result of the customer's mishandling or mistreatment leading to product's damage.