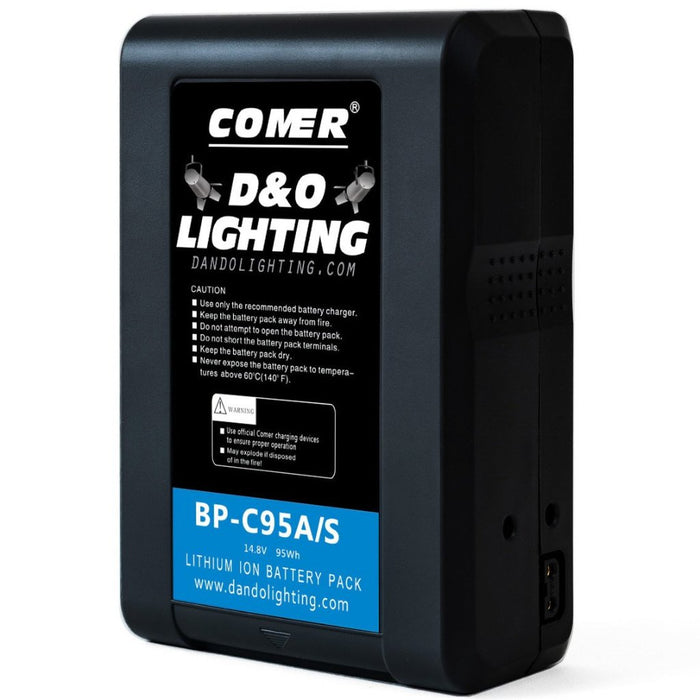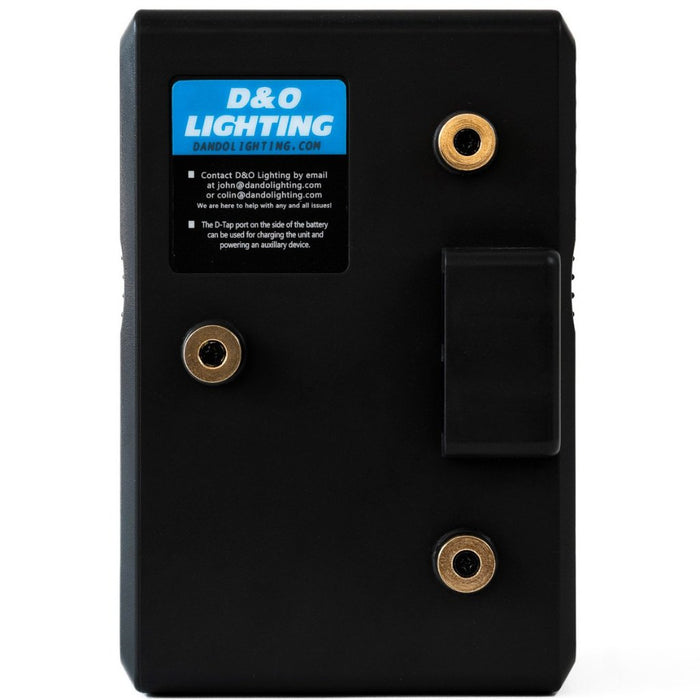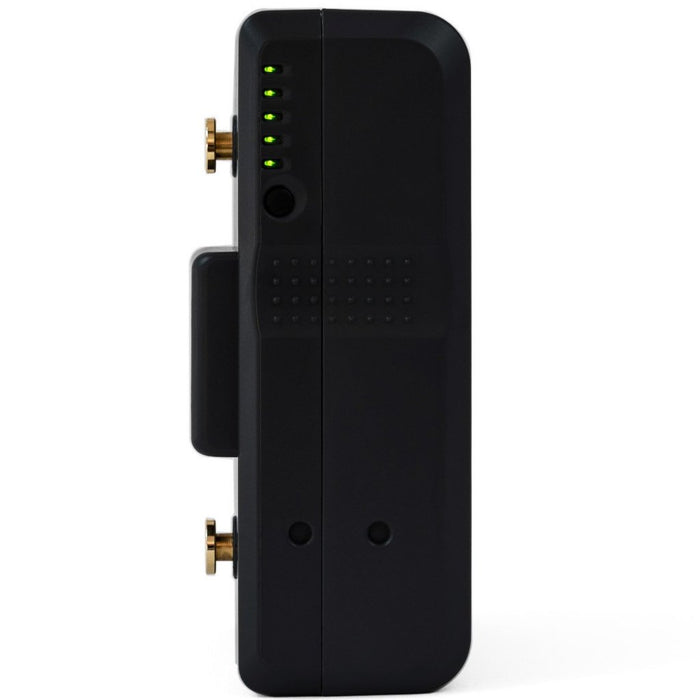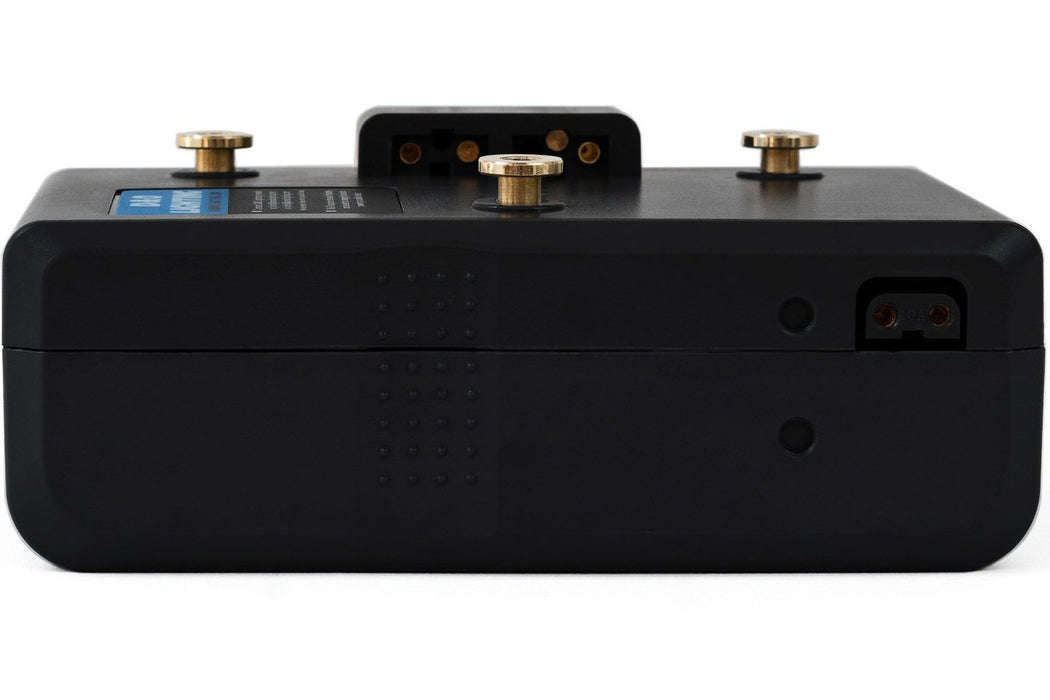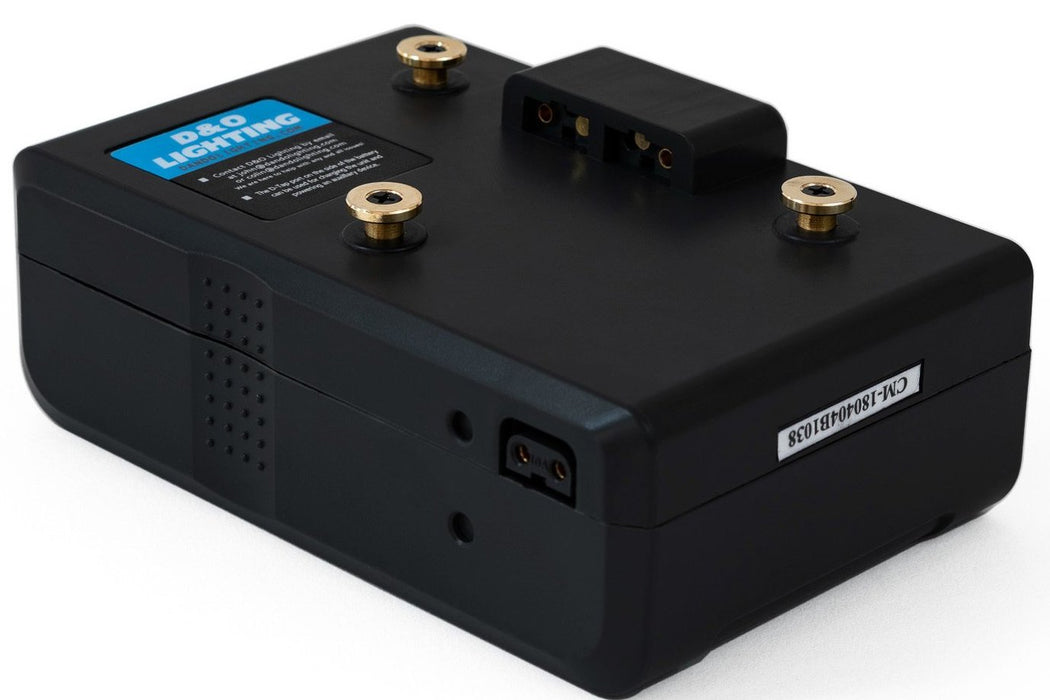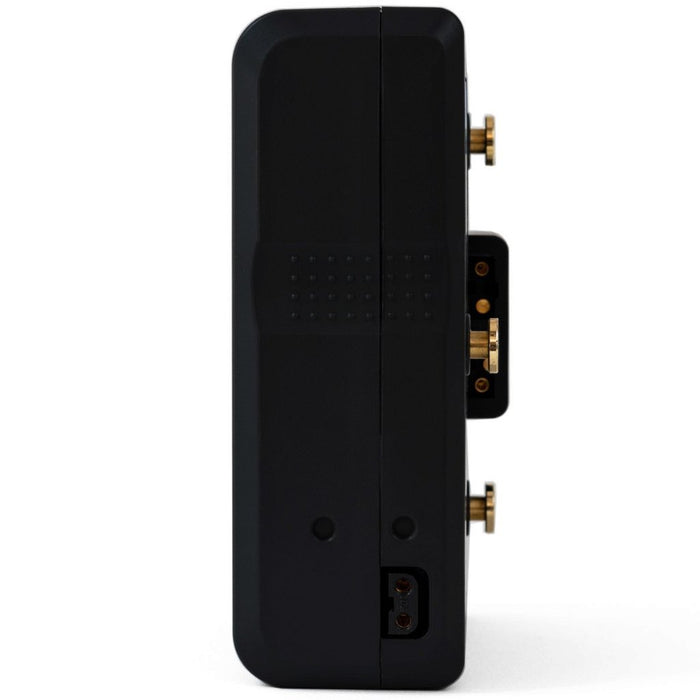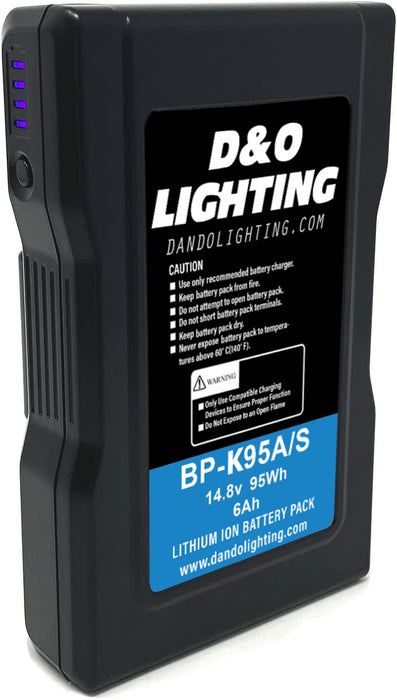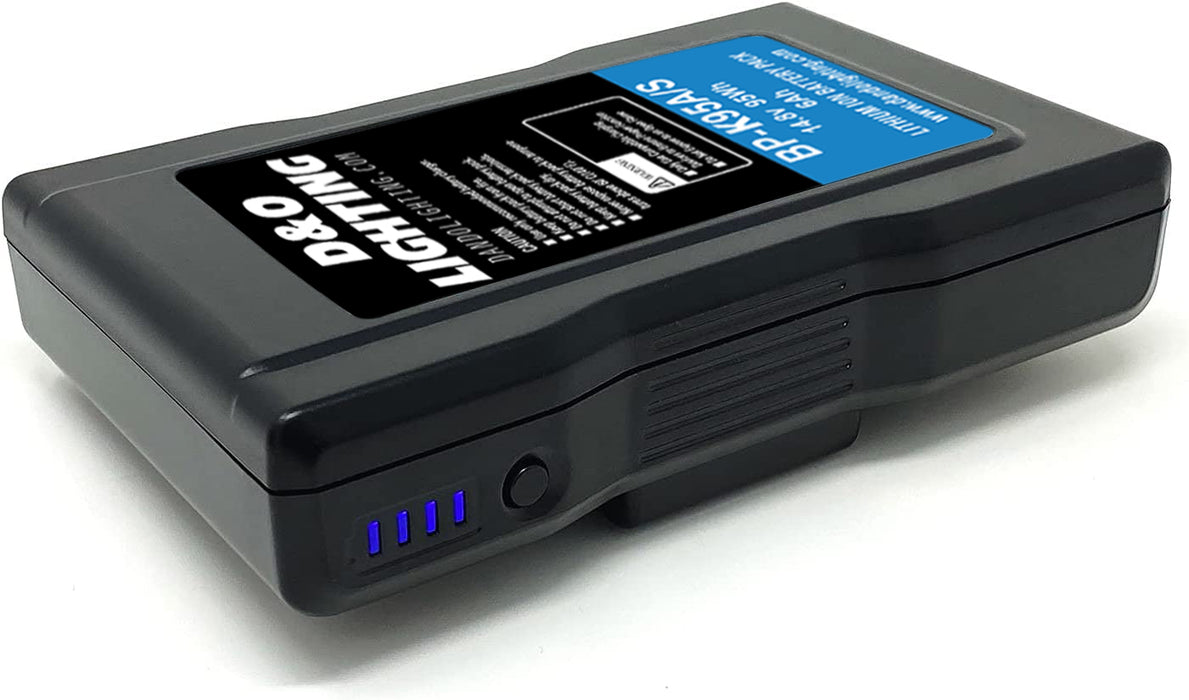 Please give us 3-5 business days to ship your product
Highlights
Supports up to a 6 Amp Continuous Draw
Supports charging via D-Tap
Premium Samsung Li-Ion Cells
Color: Black
Battery Details
Our Comer Gold Mount lithium-ion power supply systems are an unbeatable value when it comes to efficiency and cost for high capacity gold mount camera batteries, and this 95wh lithium-ion battery is no exception!
The lightweight design is compatible with Anton Bauer devices and is specially made to power professional broadcasts and contemporary digital productions.
This workhorse comes with a super-long-lasting (95 watt hour) lithium ion core, zero memory effect, and built-in protection circuitry that prevents the battery from over-charging, over-voltage, and over-current...ensuring safety and a lasting life for this battery!
Specifications
Nominal Voltage: 14.8V
Capacity: 6600mAh/ 95WH
Dimensions (IN): 6" (D) x 4" (W) x 2" (H)
Weight: 2.0 lbs / 0.93kg
Color: Black
Operating temperature: -22F to ~+130F or -30 to ~+55℃
A Single charge lasts 6-8 hours; ~500 charges over the life of the battery
Compatible with ARRI Alexa Minicamera, Canon Cameras EOS C100/C300/C500/5D/7D/60D, AJA CION Camera Body, Blackmagic Design URSA camera, Sony PMW-EX3, Sony F5 F55, Cine Alta Cameras and more!
Included in Package
1 x 95Wh Gold Mount Battery
One-Year Warranty
D&O Lighting warrants its products against defects from manufactured materials for a period of two (1) year. During this period, D&O Lighting will repair or replace a defective unit without charge to the customer for manufacturing-related defects. The warranty does not cover replacement or repair of units that are defective as a result of the customer's mishandling or mistreatment leading to product's damage.
Great product, great price, great service.
D&O's batts have become a mainstay on our sets and a great option for our clients. The 95WH is a great travel battery as it's <100WH. Their customer service reps go above and beyond to help us if ever an issue or inquiry arises. We definitely recommend.